Managing BOM and non-modeled items in SOLIDWORKS using BOM+
---
BOM+ enables advanced capabilities of managing Bill Of Materials directly from SOLIDWORKS session or using Stand Alone Windows File Explorer integration.
It is possible to customize templates to display and group the data with specified rules.
BOM+ supports SOLIDWORKS models and non-modeled items.
Bill Of Materials is displayed in the tree grid view with the nested elements can be expanded or collapsed.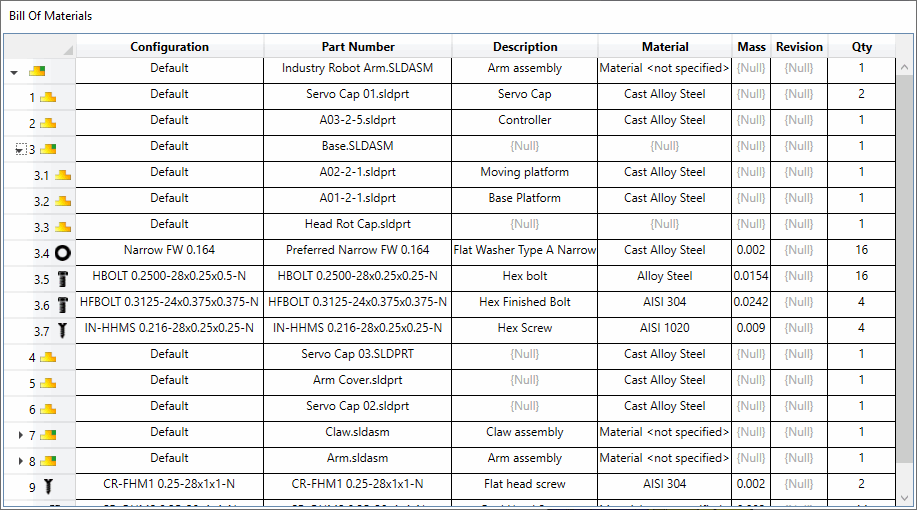 Hover the mouse over the icon in the first column to see the preview and the path of the element.
Items with errors will be highlighted with red color and the parent item will have a warning sign. Hover the mouse over the icon to get more details about an error: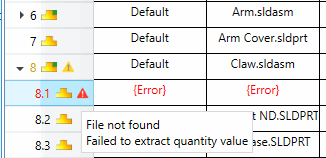 Exporting BOM tables
BOM data can be exported into various formats: