Expression Box control is used in the different modules of CAD+ and allows to input the expression with dynamic variables. Unlike traditional Text Box controls where only static text can be specified, Expression Box allows to combine the text with variables. The value will be resolved dynamically by CAD+ to generate a text.
User can type any text into the Expression Box
List of available variables
Free text in the expression
Variable in the expression
Variable with additional parameters
Button to configure the parameters of the variable
Popup box to edit long expressions
Each Expression Box will contain its own list of variables. However the mouse over the variable link to learn the value of each variable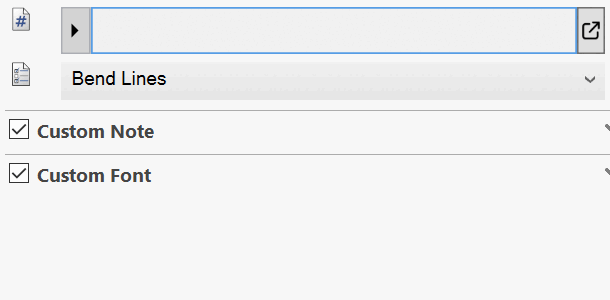 User can edit, change or copy-paste the value of the expression box.
Some of the variables might have their own parameters. Those parameters needs to be entered on the insertion of the variable or at any other time by clicking the gear icon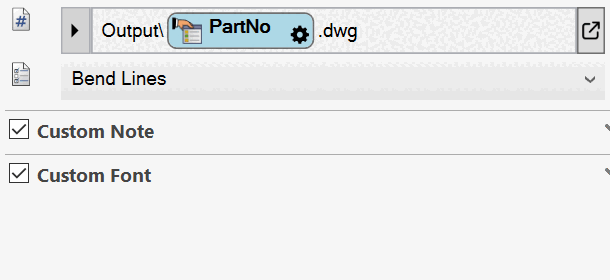 For the long expressions or expressions with new lines it is recommended to edit it with the popup box

The same features are available in the popup box (e.g. inserting variables, editing parameters, entering text). New lines are also supported by pressing Enter key and the popup box can be resized by moving the thumb symbol in the right bottom corner of the popup box.