Properties+ for SOLIDWORKS integration
---
Properties+ functionality can be opened directly from SOLIDWORKS by invoking the corresponding command in the menu, toolbar or command tab box.
Command is available for parts, assemblies and drawings.
Properties can be loaded for resolved assemblies as well as lightweight and assemblies opened in the Large Design Review mode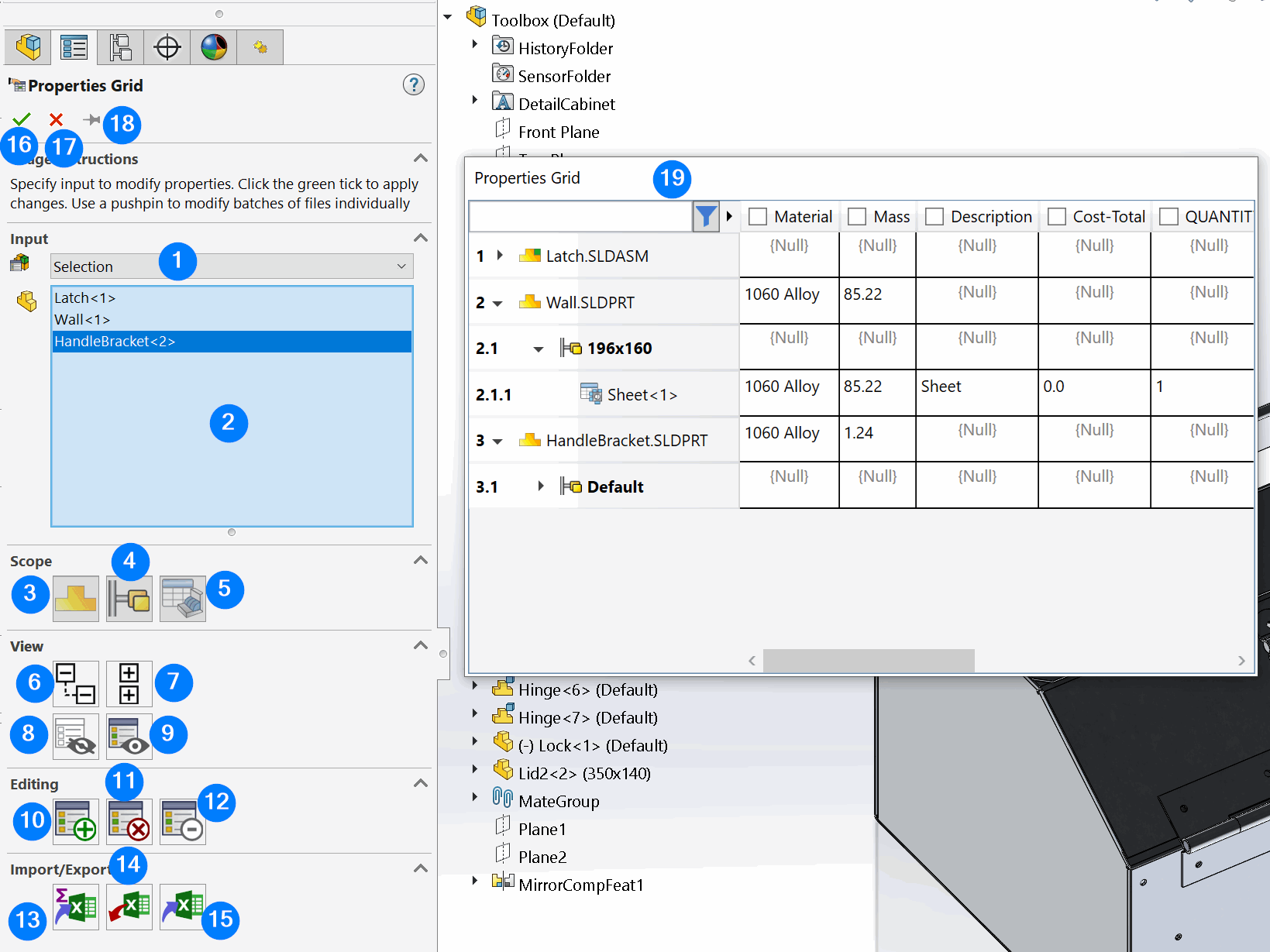 Source of the files

Selection - load properties from the selected components
This Document Only - load properties for the active document only
Top Level References - load properties for the active document and all top level children
All References - load properties for the active document and all references

Components to load properties from if source is set to Selection
Load properties for the document only (Custom tab)
Load properties for all configurations (configuration-specific properties)
Load properties for cut-list items (weldment and sheet metals)
Expand all items with one click
Collapse all items with one click
Hide selected properties columns
Show all hidden properties columns
Add new property
Remove selected properties
Revert non-saved changes of the selected properties
Export formula expressions to the Excel file
Import custom properties from the Excel file
Export resolved property value to the Excel file
Save all changes to the files and close page
Close page without saving the changes
Pin the current page which allows to write properties with page open
Properties grid loaded as per the current options
Property grid is displayed in the graphics area.